Success Journey of Sardar Taranjit Singh
---
---
---
Teaching Strategies for the Remote Classroom
The Covid 19 situation has changed the education sector forever. The sudden outbreak of a world pandemic has resulted in schools being closed all across the world. A recent survey says that over 1.2 billion children are out of the classroom. Research suggests that online learning is the new norm and e-learning where students are taught remotely on digital platforms are the rule of the day.
The process of remote learning is new for students, teachers and parents and they are still getting acquainted with the whole process of e-learning. Teachers are struggling to get accustomed to the process of teaching online because they have taught in a classroom set-up for years and suddenly following an entirely different process for imparting knowledge is becoming a challenge for them. Here are a few useful tips that the teachers can follow while teaching online.
Get to know the platform well- When using a completely different platform for teaching, it is very important for the teacher to know the system well. The more familiar one is with the platform, the more confident and comfortable he/she will come across to the students. The teacher's positive attitude will boost up the confidence of the students as well. Most online platforms allow sharing of files or screen sharing, to make the interactive process more fruitful and convenient. The teacher needs a thorough knowledge and detailed understanding of the online teaching platform.
Create a classroom environment, online- Creating a constructive learning environment is one of the most essential elements of a teacher teaching online. Children are generally acquainted with the classroom learning process and it is difficult for them to grasp facts through remote learning. As a teacher, it is just as necessary to create a supportive and friendly environment as in the physical classroom. During the class, the teacher must have a good control over who speaks and when. The teacher needs to make sure that the students are enjoying their lessons equally in the remote classroom also.
Use a number of instruction strategies- The student's get bored easily and therefore it is necessary for the teacher to use different kinds of instruction strategies. One can make interesting presentations to make the process more engaging.
Be Organized- While giving online lessons, it is vital for the teacher to be well organized. The resources need to be easy to access. This will save energy and time. One must use a system that is user friendly and has a stable internet connection. Create files for each class and give clear titles to them. Make sub folders if and when required. Create backups too and also store things in such a way that are easily accessible.
Interact with your students online- The advantages of teaching inside a classroom is that, the teacher has a physical presence and he/she gets to interact face to face with the students. In case of online teaching, the teacher needs to establish a strong virtual presence. He/she needs to have strong communication skills while taking classes online. The teacher can also interact with students outside lessons, through online posts or social media. One can set a timetable for doubt clearance in order to help the students with their queries.
Communicate with other teachers and self-analyse yourself- It is very important for the teachers to interact and share their experiences with each other. This will create a sense of belongingness in them. The teachers can share technical knowledge and resources among themselves and work as a team. Also, an important process of e-learning is self analysis. Before each lesson, the teacher needs to think about the various approaches he/she can use for teaching. And, after each lesson the teacher must try to analyse what worked and what didn't and try to improve accordingly.
So, the next time you are teaching students online, follow the above mentioned things to make remote learning easier, simpler and stress-free. Remember that you are not alone in this.
---
---
---
How Biotechnology Is Shaping The Future Ahead
If you have just passed your class 12 exams and are planning to take up a course in Biotechnology, then you must familiarize yourself with the career prospects and the future of the subject. It is essential for a student to weigh the job opportunities and the scope of a subject before opting for it because that ultimately shapes ones career. In this blog we will mainly talk about the scope and prospects of Biotechnology, as a subject.
In the new age, Biotechnology has proven to be of enormous importance. The subject basically deals with living organisms being used to produce useful biochemical compounds and other beneficial products which can later carry out various kinds of industrial manufacturing processes. Biotechnology combines technologies and different living organisms along with their biological systems and basic sciences to create products that are useful in sectors like health, agriculture, food science, environment, etc.
A B.Sc. degree in biotechnology is more on the applied biological science aspect of biotechnology as a subject. The course curriculum is designed in such a way that it includes the subjects related to industrial manufacturing processes like Plant & Animal Biotechnology, Molecular Biology, Genetics, Biochemistry, Biodiversity, Nanotechnology, Genomics & Proteomics, Bio-instrumentation, Plant Tissue Culture, Mining, Forestry, Aquaculture, Animal husbandry, Soil conservation, Bio-fuels & bio-energy, Animal husbandry etc.
New discoveries and advancements in the subject allow individuals to opt for the following career options;
Pursuing a post-graduation course in Biotechnology- Doing a post-graduation course will not only increase your subject knowledge but also increase your job prospects.
Applying for a job in the private sector- Private organizations and industries like pharmaceutical industries, bio-processing industries, cosmetic industries, etc, often seek the advice of biotechnology experts.
Working as a scientist- One can also work as an assistant researcher or scientist in the related field. In order to gain more knowledge and adequate skills related to the subject, a student after his/her graduation can take a year off from studies and work in laboratories.
Work in the Sales Department of a Pharmaceutical Company- Biotechnology companies are always looking for subject experts to act as representatives on their behalf.
Apply for jobs in the government sector- The Ministry of Science and Technology is always looking for people to join their public health centres at different research institutes.
Become an entrepreneur- There is an entrepreneur hidden in all of us. A student of biotechnology can start something of his/her own too like setting up a company, creating various drugs, storing of cells for laboratories and much more. A really unique idea might also get funded by the Indian Government.
Working as a teacher in a School/College/University- One can always choose teaching as a career option. However, being a graduate student will allow teaching only in schools. If one aspires to be a lecturer in universities or colleges, then he/she must have a Master's degree along with the clearance of the NET exam. If a student wants to be an assistant professor, then PhD is compulsory.
Biotechnology makes a significant appearance in every field of science, and the job opportunities are abundant in this field with great pay scales all around the world. There are many colleges in India that offer a course in Biotechnology and one such reputed institute offering an industry-oriented in-detailed course in biotechnology is JIS University. So if you have always wanted to study biotechnology, just go for it as it will help you build a lucrative career and accomplish your professional goals.
---
---
---
Disruptive Technologies of the Future: Now in your reach
Technology has made the world a much faster and a more connected place. But, this progress didn't happen all of a sudden. There were constant conscious efforts on the part of brilliant IT graduates, scientists, academicians and entrepreneurs who took their passion for technology seriously and utilized it to create technological wonders. As a result of the technological boon, most industries depend on data and software programmes, at present. In the modern era, technology has an impact on almost everything, starting from scientific research to health development, banking, transport, communications and much more. The result of such a transformation of the tech industry is that it has led to the demand of a number of technology based subjects like Artificial Intelligence, Cyber Security, Machine Learning, Cloud Computing, Data Analytics, Data Science, etc. In this article, we will mainly deal with the scope of Artificial Intelligence, Cyber Security and Data Analytics in the modern age.
Artificial intelligence (AI) is an interdisciplinary science, having multiple approaches. AI is primarily concerned with building smart machines that are capable of imitating human actions and also thinks and performs tasks like human-beings. A course in AI deals with and discusses AI methods in various fields including neural networks, signal processing, control and data mining in order to suggest an integrated solution to the various machine learning problems. Another subject that has gained tremendous importance in the recent years is Cyber Security. It is a vast domain and involves techniques of protecting networks, computers, programs and data from unauthorized access or attacks that are aimed for exploitation. A course in Cyber Security teaches a student to protect the computer operating systems, data and network from cyber attacks by remitting the threats. The major areas covered under cyber security include information security, application security, disaster recovery and network security. Last but not the least, Data Analytics is a subject that assesses datasets to infer conclusions about the information they contain. It is a process used to extract useful information such as unknown correlations, market trends, hidden patterns and customer preferences in order to be utilized by an organization to prevent fraudulent practices, make better decisions and much more. The course curriculum of Data Analytics involves a combination of data inference, algorithm development and technology to analytically solve complicated problems. Modern era subjects like Artificial Intelligence, Cyber Security and Data Analytics have innumerable prosperous career options like data scientist, big data engineer, cyber security analyst, security architect, data analytics consultant, artificial intelligence architect and many more.
There are numerous reasons why the industry needs individuals with professional expertise and in-depth theory knowledge in the above mentioned subjects. Two primary reasons for their ever increasing demand is the alarming number of fraud cases happening in the various online transactional processes and an increasingly digitalized world in times of Covid 19. The outbreak of the Corona virus in the year 2020 has affected the human race in ways more than one. Online shopping and robot deliveries, digital and contactless payments, remote work, distance learning, telehealth, online entertainment and 5G and information and communication technology is the need of the hour, thus helping the world combat the pandemic situation. Therefore, there is a rising need for tech experts professionally trained to handle the latest demands of the industry. According to the Gartner report, out of the 10 lakh registered organizations in India, 75% have invested or are planning to invest in Data Science, Artificial Intelligence and Machine Learning. India lacks massively when it comes to expertise in AI, ML, and Data Science. More than 50,000 jobs in AI, Machine Learning, and Data Science are lying vacant.
There are quite a few colleges across India that has the necessary infrastructure and requisite faculty to teach these new age courses. JIS University is one such institution that is offering a 4 year B.Tech degree in Computer Science with a Major in Artificial Intelligence, Cyber Security or Data Analytics. Keeping up with its endeavor of educational excellence for quite some time now, JIS University boasts of an infrastructure that may be comparable to world-class standards being maintained at other Universities of repute within and beyond India. The University aims at providing a thorough knowledge and comprehensive understanding about an array of subjects to the students in a vivid and student friendly environment. Spacious Wi-Fi enabled lush green campus, smart classrooms, experienced faculty members, a well-stocked library, a conference hall, a seminar hall, an ac auditorium, CCTV Camera to ensure safety and security of the students, indoor game facilities, a huge playground, a modern gym, well equipped labs, well connected transportation facilities, a canteen, medical and hostel facilities add up to the university's name and reputation in providing a quality learning experience to the students. The University can proudly claim that the classrooms are fitted with smart boards and all classrooms and lecture rooms are ICT enabled. Apart from that, the University's well-stocked library has thousands of journals, publications, and books of varied interests and fields. The University is globally acclaimed for imparting the requisite practical knowledge by professionally training students with the assistance of a supercomputer named "Paramshavak" and high performance computing facilities, cloud-based technologies, and methodologies. The Innovation room in the University is indeed an innovative feature of the University wherein models and new inventions created by the faculties and students of the University are displayed and is open to the public as well. One of the key reasons why the university has consistently been a favourite of both the students and guardians is that besides providing an in-detailed knowledge about the subjects to students, they also ensure their employability.
The Head of the Department of Computer Science at JIS University, Dr Saikat Maity said that, "The special curricular at JIS University is designed professionally to make the students industry ready. The academic course structures is divided into semesters in order to theoretically and practically prepare the students in a career oriented manner and successfully develop a problem solving attitude in them. The courses at the University are case study oriented and we provide our students with excellent internship facilities to prepare them according to the current industrial needs and standards".
---
---
---
Confused about choosing a college? Here are the things that you must consider
It is very important to select pragmatically, while deciding on a college for higher education. College education increases a student's chances of getting a good job. It is the college that imparts an in-depth practical and theoretical knowledge to the students and prepares them for the professional world. Since the college plays a very vital role in shaping and building a person's career, it is indeed important to choose a college after a lot of research and thought. It is difficult to select a single college especially when there are so many options available and there is so much depending on the selection of the college. The things that one must consider while choosing a college are as follows;
Academics
The primary factor that you must consider while selecting a college is to see whether it offers the program or course he/she is interested in. You will have to consider the different variations of the subject the institute is offering and whether it caters to your needs. For example if you are interested in taking up biology as your major subject, the University must offer programs in biology, biomedical engineering, biostatistics, biomedical sciences, biochemistry, etc, so that you can select a program that is best suited for you. Some important questions that you must ask yourself are listed below.
What subjects are you interested in? What kinds of programs relate to those subjects?
What are the admission requirements?
Do you want to get work experience (co-op) while you earn your degree?
Can the program lead to further education, such as law, business, or a specialized master's degree?
Are you able to conduct research during your studies?
Can you study abroad on international exchanges?
What services are there to help you succeed?
Faculty
The faculty members play the key role of imparting knowledge among the students. The faculty members disseminate basic knowledge to students and they help students not only in the learning process but also applying the knowledge in terms of skills. The faculty members are to follow every recent development in their field of expertise in order to stay up to date.
Infrastructure
The infrastructure that is college campus, libraries, classrooms laboratories and other technological equipments are vital elements of the learning environment in colleges. High-quality infrastructure facilitates faster learning and improves student outcomes. Therefore, before choosing a college research on the kind of infrastructure they have.
Career Opportunities /Campus Placements
Most students attend colleges with career aspirations. While selecting a college it is very important to check the kind of placement services they are providing as a lot of students want to start working immediately after completing their graduation. Some of the things that you must consider are as follows;
On campus placements.
Resume development sessions
Mock interviews
Frequent academic advising
Pre-tests and study sessions
Networking opportunities
Colleges that provide any or all of these services are likely to be supportive of the student's careers from the very beginning.
So, if you are confused about the college you want to study in, consider the above factors and do your bit of both online and offline research to make sure you choose the perfect college for your needs and aspirations.
---
---
---
B.Tech or BCA - The Better Course for You
Majority of the Science students get extremely confused about the course they want to pursue after class 12. Choosing the right academic field in college is important because that decides a student's future career prospects. Going for the wrong course will lead to a student studying a subject or sphere that doesn't interest him/her at all. Lack of proper guidance and clarity often leads to a student choosing the wrong course and facing difficulties later in life. A science student has a wide array of course options to choose from, after class 12. This is why the students get all the more bewildered and end up taking the wrong course. After school, most science students opt for B.sc, B.Tech or BCA. And one of the most common confusion that goes on in a science student's mind after passing class 12 is whether they want to pursue a degree in B.Tech or BCA? In this blog we will primarily deal with the scope of both B.Tech and BCA.
B.Tech is Bachelor of Technology and is a 4-year undergraduate programme for students from the science stream. The eligibility criterion for admission in a B.Tech programme is passing out class 12 or equivalent. Students who had PCM or Physics, Chemistry and Mathematics as compulsory subjects are preferred for the programme. Many technology schools also use the term B.E or Bachelor of Engineering for the professional engineering undergraduate programmes. Being one of the most popular career options in India, the competition to get admission in the finest B.Tech colleges in India is cut-throat. Therefore, the students are selected on merit basis and to determine the same, various engineering entrance exams like BITSAT,JEE Main,JEEAdvanced,WBJEE,SRMJEE,VITEEE,AMPAI etc are conducted all over India.
Students are shortlisted for counseling and further screening processes prior to their admission for the B.Tech programme. The 4 year professional engineering programme focuses on imparting an in-depth theoretical and practical knowledge on their core subject to the aspiring students. The B-Tech course is a technology centric programme that focuses primarily on practical and skill oriented learning on the part of the students. Internships and industry visits are a compulsory component of the B.Tech programmes in India. Engineering is a vast domain and has several branches and sub disciplines. With the advent of technology, new specializations are also coming up. Some popular departments of engineering are chemical engineering, civil engineering, computer engineering, mechanical engineering, electrical engineering, IT, biomedical engineering, railway engineering, industrial engineering etc.
After successful completion of the B.Tech course, students can either opt for higher studies like MBA or M.Tech or they can directly start working in a professional organization. Being a career- oriented, professional course, B.Tech opens up several career opportunities for the students right after the completion of the programme.A B.Tech student (after completion of the degree) can get a job through the campus placements offered by their respective college or they can apply for PSU jobs through GATE or the students can also sit for Engineering Services Exams or apply for jobs on online portals.
The career opportunities are never ending. Fresher B.Tech graduates have a large number of job opportunities with salary packages ranging from 3 lakhs per annum to 6 lakhs per annum.
Some of the career options that B.Tech offers are as follows;
Aerospace Engineer
CAD Technician
Design Engineer
Maintenance Engineer
Manufacturing System Engineer
Materials Engineer
Mechanical Engineer
Automotive Engineer
Control and Instrumentation Engineer
Energy Engineer
Patent Attorney
Production Manager
Quality Manager
Technical Sales Engineer
Web Designer
UI/UX Designer
Software Designer
Software Tester
Mobile Application Developer
IOT Specialist
Robotics Specialist
Software Engineer
Technical Supervisor
A Bachelor of Computer Applications or BCA is a 3 year course that imparts an in detailed knowledge about computer applications to the students. The course consists of subjects like database management, various computer languages, logical analysis, software design and operating systems. It is definitely one of the most popular career options for students who want to build a career in the field of computer Science or Information Technology. Candidates having a minimum of 50% marks and English and Mathematics/Computer Science as compulsory subjects in their plus two examinations are eligible for the course. Presently, many universities and colleges across India offer this course. Owing to the huge demand of course, students are selected on the basis of merit and have to give a common entrance examination to study the course. The universities/ colleges offering the BCA course have their own entrance examinations and students have to clear the same to take admission. Throughout the course, the prospective candidates are provided a comprehensive knowledge of Computer and Information Technology, Management, Communication and Organisation.In BCA, an elaborate knowledge of various computer programming languages such as C, C++, HTML, SQL, Java, etc are imparted to students.
After successful completion of the course, students can either go for higher studies like MCA or get a job directly through college campusing or applying at online job portals. Students, after graduating can also open their own startups or apply for government jobs. The job opportunities in the field of BCA are vast and are ever increasing. The salary package of a fresher BCA graduate range between 2 lakhs per annum to 4 lakhs per annum.
The candidates on completing BCA can go for the following job options;
Software Developer
System Engineer
Web Developer
System Administrator
Programmer
System Analyst
There are many colleges/ universities in India that offer both B.Tech and BCA. The reputed engineering colleges under the umbrella of JIS Group Educational Initiatives offer the courses. JIS Group not only trains the student both theoretically and practically but also offers excellent campus placements. For those students who are still confused between the two courses, both the courses have equal importance and opportunities. The student must pursue the course that interests him/her more.
---
---
---
New age Courses and their blossoming Career Prospects
The technological revolution has lead to the world's incomparable dependence on technology and its benefits. The technology industry is one of the most gratifying, inspiring and challenging industries in the modern times. It has numerous favourable prospects for both experienced professionals and fresh college/ university graduates .The tech industry has been evolving rapidly in the contemporary years. And its revolution has led to a growth in demand of a number of distinguished new age subjects like cloud computing, big data, data science, machine learning, data analytics, cyber security, cyrptocurrency and much more.
In this blog, we will mainly talk about three of the most in demand courses of the modern era, artificial intelligence, cyber security, data analytics and their career prospects. Artificial intelligence can be defined as the intelligence exhibited by machines in comparison to the natural intelligence shown by human beings. A course in artificial intelligence trains the students professionally to build intelligent machines, softwares or applications with the innovative combination of machine learning, analytics and visualization technologies. The primary goal of artificial intelligence is to program computers in such a way that it will be able to use example data or experience to solve a given problem. The course deals with and discusses AI methods in various fields including neural networks, signal processing, control and data mining in order to suggest an integrated solution to the various machine learning problems. A course in Cyber Security teaches a student to protect the computer operating systems, data and network from cyber attacks by remitting the threats. The course curriculum of Data Analytics involves a combination of data inference, algorithm development and technology to analytically solve complicated problems.
The importance of the above mentioned courses lies in the fact that they have transformed the society in a manner which we have never envisaged. The boons of these distinctive subjects don't stop at making our life simpler. They have been affecting almost every industry in completion of unimaginable tasks. Thus, the job opportunities of the subjects have increased considerably over the past few years. A degree course in Artificial Intelligence, Cyber Security or Data Analytics provides the students with the following career opportunities;
Data Scientist – The requirement for a data scientist has increased by 35% in the recent years. A data scientist is responsible for collecting data and analyzing it. They collect the information from abundance of data. While researching on the data, a data scientist makes deductions and collects insights in order to utilize them for the business.
Big Data Engineer- A big data engineer plays a very important role in creating an environment that aids business. Their key responsibilities are planning, designing and building and they need to have a thorough knowledge of data visualization, data migration and data mining.
Cyber Security Analyst- A cyber security analyst helps in implementing, planning and upgrading security measures. They constantly track security access and execute external and internal security audits to make sure that there is no evidence of security lapses.
Security Architect-A security architect plays a vital role in planning out the computer and network security architecture for a company. Their responsibility is to design and plan the elements of security. A company's security system is vulnerable to attacks without a security architect.
Data Analytics Consultants- The main role a data analytics consultant is to help an organization build their business by delivering insights. Many a time people get confused between a data analyst and a data consultant. They are not the same; the latter unlike a data analyst may work for different companies within a shorter span of time.
AI Architect- An Artificial Intelligence architect is responsible for all the artificial intelligence projects in an organization. They help in making and keeping up with architecture using Artificial Intelligence technology frameworks. The job role is the combination of solution specialist, data science and technology expert.
So, if you dream of making a career in Artificial Intelligence, Cyber Security or Data Analytics, apply and take admission at JIS University and let us help you chase your dreams.
---
---
---
Remote Sensing and GIS- Career and Scope
The world today runs at the touch of a button. The speedy progress of technology has its own benefits and advantages. The evolution of communication and digital technology has made the world a much smaller place and distance doesn't seem to matter at all these days. This has led to the establishment of Geoinformatics as a recognized branch of study. This multidisciplinary branch of study is so broad that there are very few things in the world that doesn't fall under its scope. Various aspects related to geography, geology and informatics is covered broadly by the subject.
Professionals working in this field utilize the applications of electronics and communication technology like RADAR, GS, remote sensing and GIS and they apply these to study the varied geographical conditions of the earth. And it is exactly this advancement that has led to a rise in demand of these fields of studies. One such course that has gained a lot of eminence in the contemporary times is Remote Sensing and GIS. A course on Remote Sensing and GIS mainly aims to introduce the technical and applied aspects of Remote Sensing and GIS, besides theoretical knowledge on the subject for monitoring and managing huge earth resources. Emphasis is also given on the collection, processing and application of aerial and satellite based data in addition to image acquisition and interpretation. There are a few colleges across India that has the necessary infrastructure and requisite faculty to teach the course. JIS University is one such institution that teaches a 2 year M.Sc course in Remote Sensing and GIS, with the aim of imparting quality education and equipping the students with a solid foundation that will train them professionally to handle the numerous challenges posed by the ever advancing geo- spatial technologies.
The course curriculum is exclusively designed by an experienced group of academicians and industry professionals and it extensively stresses on the following aspects of Remote Sensing & GIS.
Fundamentals of Remote Sensing, Platforms and Sensors, Fundamentals of Geographic Information System, Digital Cartography, Statistical concepts in RS, Surveying and Global Positioning System.
Geo-statistics & Statistical applications in GIS, Information Extraction from Satellite Images, GIS data Analysis, Geodesy, Digital Image Processing, Application of Geo-informatics, Spatial decision support system.
Thermal and Microwave Remote Sensing, Hyper spectral Remote Sensing and Lidar, Radar Systems, Satellite Techniques, Application of Remote Sensing and GIS in Resource Management.
Computational and Photogrammetric Lab, GIS Lab, RS Lab, Digital Signal and Image Processing Lab, Earth Science and Geology Lab.
This course on Remote Sensing and GIS is thus perfect for the aspirants who see their future in high profile jobs or for ones with a fondness for self-run business can also apply for this course. Pursuing this course will help the aspiring students work in sectors or in job profiles where they can make a difference. The career opportunities this course brings with itself is tremendous in both private and government sector. There are ample job prospects with high salary packages for students in regional remote sensing centres, state remote sensing application centres, national remote sensing centres, central ground water board, Defense Terrain Research, Remote Sensing Laboratories of various Universities, Atomic Mineral Division Geological Survey of India, National Bureau of Soil Survey and land use planning, companies engaged in GIS and its application studies, Indian Space Research Organisation, different Space Application Centres and aviation centres, after successful completion of this course. Students good at working collaboratively in teams, having an eye for minute details and possessing excellent management skills are tailor made for this course.
---
---
---
The Future after B.Ed
B.Ed, as we all know is a 2 year bachelor degree course in education that lets its aspirants build their career in the field of education. It is one of the most in-demand courses in India and the reason behind its unending popularity is the fact that teachers are constantly required in the various schools across the country. Also, the fact that new schools are coming up rapidly ensures that there is a continuous need and demand for teachers in our country.
The B.Ed degree not only enables the students to get an in-depth knowledge about their major subject but also endows him/her with distinctive career options in the field of academia. Some of the most prosperous career options that the degree encompasses are as follows;
Teacher- Teaching is one of the most respected professions across the world. After successful completion of the course the aspiring candidates can teach in private schools, public schools, educational institutes, coaching and tuition centres.
Administrators in Educational Field- An educational institute or school requires certain people to take care of their day to day administration. People having a formal degree in education are preferred when it comes to hiring educational administrators.
Government Jobs- After B.Ed, students can also appear for various government exams. There are certain centre and state level exams that are exclusively meant for teachers. Some of government exams that a B.Ed graduate is eligible for, are TGT (Trained Graduate Teacher), CTET (Central Teacher Eligibility Test), NET (National Eligibility Test), TET (Teacher Eligibility Test), SLET (State Level Eligibility Test or State Eligibility Test) and PGT (Post Graduate Teacher).
Educational Researchers- Researchers develop research programs and prepare research projects related to their area of expertise. Educational researchers work mostly in universities and colleges.
The notability of the degree has lead to the course being taught at various colleges in India. We, at JIS University have been teaching the B.Ed course to the prospective candidates for quite some time now. The course curriculum of JIS University is based on the guidelines of NCTE and WBUTTEPA. It consists of both theory and practical classes for integrated skill building of aspirant teachers to ably teach and guide students at various levels. The various method subjects offered by us include English, Bengali, Mathematics, Political Science, Philosophy, Geography, History, Education, Life Science, Physical Science, Economics and Commerce. Lush, green Wi-Fi enabled campus of nearly 1 lakh square feet, an experienced faculty, high tech smart classrooms and hostel facilities for both male and female students at a walking distance from the University, are the key reasons why we standout in the crowd. The modern infrastructure provides Science and Social Science Labs, ICT lab, Art and Craft Room, Music Room, Seminar Room, Auditorium, Gymnasium for the students and make the entire learning process extremely fulfilling. The well ventilated and the extremely spacious library with thousands of books, journals and rare publications guide students in their course curriculum and impart qualitative teaching skills. School internship programs, community outreach events, invited talk shows, seminars, quizzes, excursions and other co-curricular activities are organized by the university in order to equip the students with industry specific skills and knowledge.
In the words of George Lucas," Education is the single most important job of the human race". Education is one such element that single handedly brings about a positive transformation in the society. So, if it has always been your aim to be in the education industry, take admission at JIS University and let us help you achieve your dream job.
---
---
---
Specialisations, internships and practical experience at JIS law school
Virtual moot court, conferences and symposiums on nuclear law, cyber law, energy law and online procedural law during pandemic.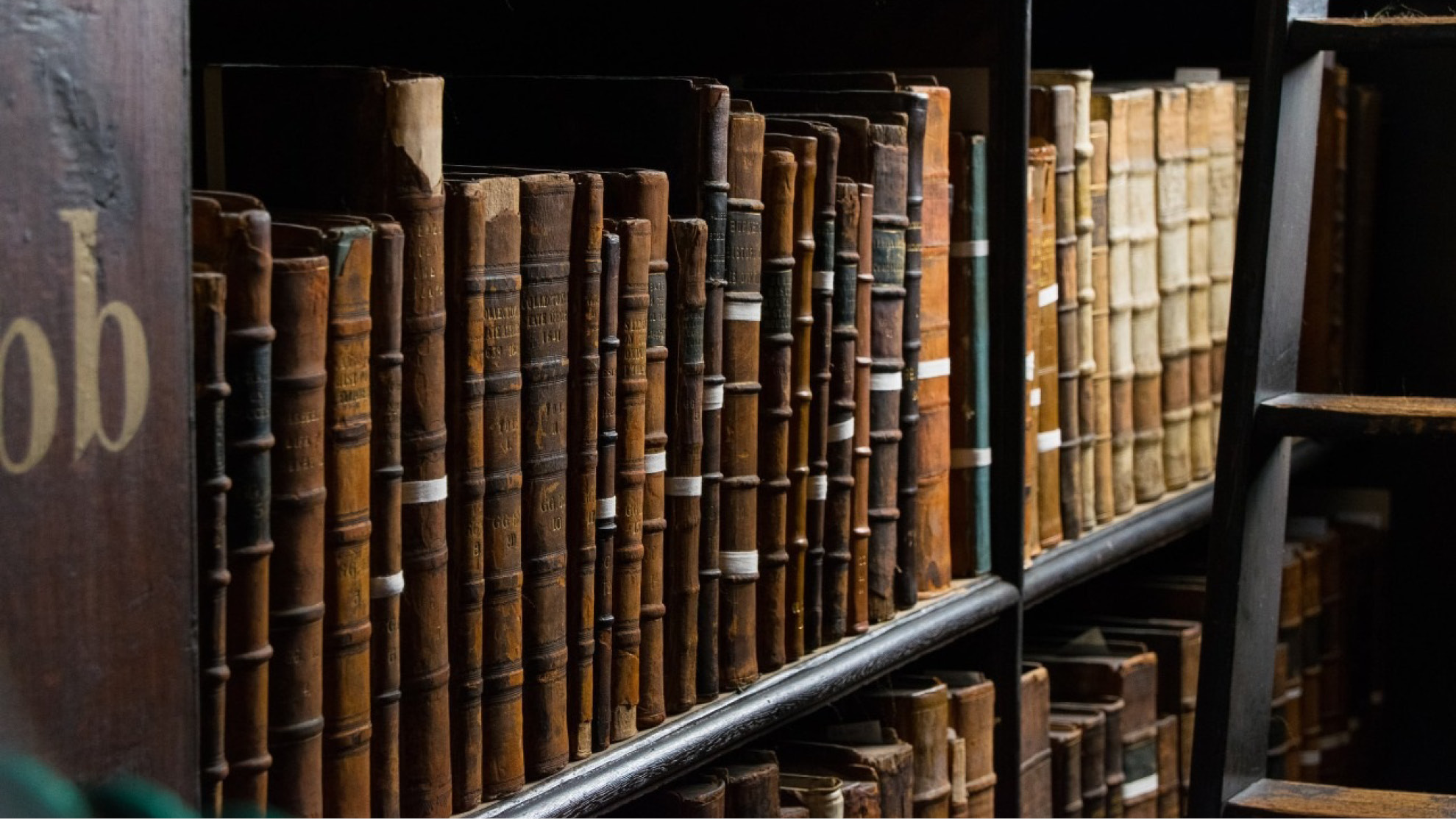 Mr Taranjit Singh, Chancellor of JIS University and Managing Director, JIS Group Educational Initiatives. Photo: JIS Group
Court visits, moot court, corporate internships — JIS University's Department of Juridical Sciences offers all this and more to students pursuing legal studies.
The institute offers a three-year LLB degree and an integrated five-year BBA LLB (H) degree. Those interested in higher studies can enroll for an LLM degree in one of three specialisation areas — criminal law, corporate law and constitutional law. JIS University also offers PhD in law.
To ensure practical experience for students, the institute offers internship opportunities in corporate firms.
The students are taken to the high court, district court, Lok Adalats and tribunals to watch the proceedings. They also have the opportunity to watch the Legal Aid Cell conduct awareness campaigns and provide legal aid in West Bengal's villages and the NSS Programme help farmers grow their businesses by providing them with business strategy and marketing tactics.
---
Posted in: ABP Education
---
---
Confluence of technology and education here to stay: JIS University Chancellor Taranjit Singh
JIS University's Chancellor Taranjit Singh spoke on whether online education is a temporary solution, how virtual labs can thrive, the brighter points of the new WBJEE e-counselling process and the NEP 2020.
Mr Taranjit Singh, Chancellor of JIS University and Managing Director, JIS Group Educational Initiatives. Photo: JIS Group
The year 2020 is not quite dispensable when it comes to academics. First, classes went the online way as the Novel Coronavirus contained people to their homes, board and entrance exams were either cancelled or postponed, admissions to the new academic session have been delayed and a new National Education Policy (NEP), approved by the Union Cabinet on July 29, altered the academic fabric of the Indian education system. In this weather of paradigm shifts, ABP Education spoke to Mr Taranjit Singh, Chancellor of JIS University and Managing Director, JIS Group Educational Initiatives, to get a slice of the Engineering course's future.
Mr Singh spoke on whether online education is a temporary solution, how virtual labs can thrive, the benefits of the WBJEE e-counselling and the NEP 2020.
Q: Computer Science and Electronics have been top choices for students getting into Engineering colleges over the years. Do you think the COVID-19 pandemic will see a new branch of Engineering becoming a favourite among students this time around?
A: This is tough to predict and it would require a survey. Every subject and stream has its own importance. What's in the pipeline cannot be predicted as of now, and a proper research has to be done to understand this trend. But it is true that in the context of the given situation, streams like IT, CSE and specialisation in the field of CSE like AI, Cyber security, Data Analytics/Data Science etc will be more demanded by the students along with ECE.
Q: How are engineering colleges and courses adapting to the new normal of online teaching-learning. Do you see this as a temporary solution only?
A: The students are being forced now to opt for online teaching but this can never be a permanent solution. It has become obvious to train the students online finding no other way to pursue courses. According to me, 30% of dependency will remain on the digital sector. The confluence of technology and education is obviously here to stay together with the advancement of cyber technology. But the environment and attitude of any school or college is also a factor to success. If you see, everybody has chosen a digital platform now despite many people saying this might not work at all. I think we might soon see more digital platforms and new technology coming up in the future with respect to digital trends. All in all, digital is here to stay.
Q: Can virtual labs realistically replace physical laboratory experiments in engineering?
A: If 3D models can be made in virtual labs, then it is possible. In 2D it looks difficult. Keeping in view virtual labs, the results will obviously be better in 3D as a 360 degree view is more likely possible in this.
Q: The West Bengal Joint Entrance Examination Board has made sweeping changes to the counselling process this year. How do you see this e-counselling process impact admissions to Engineering colleges?
A: It is not a sweeping change. It's a change in the e-counselling process to make it easier and better than before. The objective is to make the process faster. Even the upgradation process has been revised and students are being allowed to choose a college freshly in each round before locking his or her choice. So it will act better. And with time, the process is also expected to get better.
Q: The Union Cabinet recently gave its approval to the new National Education Policy. How do you see the NEP impacting the outlook for Engineering education in the future?
A: Certainly this new National Education Policy has increased the options for students. For those in four-year courses, research will become a key element in the fourth year of their curriculum. So it certainly is a better approach. This will be good as students will gain expertise in their subjects.
---
Posted in: ABP Education
---
---
By: Dr Souvik Chatterji (Associate Professor and HOD, Department of Juridical Sciences, JIS University)
Published on: 17.8.2020
Covid 19 Lockdown increased nationwide domestic violence:
By: Dr Souvik Chatterji (Associate Professor and HOD, Department of Juridical Sciences, JIS University) According to many Criminologists across the world like Gabriel Tarde, Bonger and others; social crimes occur more during times of Pandemic or war or economic turbulences. During Industrial Revolution in UK in the 1880s, many manual labourers lost jobs. At that time domestic violence increased in the country. Due to lack of adequate salary during Lockdown period in India from April, 2020, food and clothing got constricted and families compromised with bare necessities. From the time Lockdown started in India, majorities of families are in mental depression. The Covid 19 Pandemic has categorically brought the economy to stand still position.
Employees of private companies are working online and balancing the domestic needs at odd hours of the day. The result is serious mental unrest and quarrels with wife and children. The childline India received more than 92000 calls in the last 20 days in Northern states in India. While the fathers who are capable of using physical force are in the houses for more hours and the victims, the wives and children are helpless and cannot go out. The National Commission for Women (NCW) received more number of complaints over the last 25 days than before.
Between March 23rd 2020, to April 1st 2020, 257 complaints were filed before the National Commission for Women (NCW). That shows with increase of lockdown, the frustration of bread earners are badly delegated to the wives and children. Both the vulnerable groups are helpless.
Neither are the women and children being able to make private calls to the police, neither can they go to alternative friends or relatives homes as lockdown resulted in lack of public transport. The helplessness is increasing and increasing. Other countries like Brazil, China, Italy are facing the same problems. In recent Workshop on Social Justice Day on 20th February, 2020, the stakeholders echoed the same sentiments although the Covid 19 Lockdown did not start at that time. Krish Das, Deputy Secretary, US Consulate General, introduced the workshop and said the problem of domestic violence is not only the problem of India or developing countries, but is a problem of capitalist countries like USA, Canada, Japan, also. At the end of Workshop there was a panel discussion where the panelists included Dr Souvik Chatterji (HOD, Law, JISU), Advocate of Minority affairs and Member of Social organization. It was said that laws are enacted for social change but the success of the laws are dependent on change of mindset of the society.
As far as solutions are concerned certain states in India like Kerala have created whatsupp number to lodge complaints against domestic violence during Lockdown period. The 24 hour helpline is started by Directorate of Women and Child Development. Even the Chairperson Leela Ganguly, Chairperson (West Bengal Commission for Women's rights), has given her helpline number to victims of domestic violence on 11th April 2020.
The husbands and alleged offenders in every house require serious counseling. Lockdown due to Corona 19 is an emergency situation. Nothing is there in the hands of the wives and children. So there is no point to abuse them and scold them and create a situation where life looks miserable to them. Frequent seminar, workshops and online webinars should be conducted to reach the message to millions of Indians.
Covid 19 Domestic Violence & Child Abuse last visited on 12th April 2020
Dr Souvik Chatterji, Human Rights and Criminal Justice, Thomson Reuters, South Asia Publication, 1st Edition, 2015.
Dr Souvik Chatterji, Law of Crimes with an Introduction to Criminology, Penology and Victimology, Thomson Reuters, South Asia Publication, 1st Edition, 2017.
Lockdown spike in domestic violence, last visited on 14th April 2020.
Workshop in American Centre, last visited on 15th April 2020
Whatsapp number to report domestic violenece , last visited on 15th April 2020.
Helpline for domestic violence, last visited on 15th April 2020.
---
---
3 from Bengal in top varsity list
JU, CU and JIS bag honours
Research is the focus at JIS University. PHOTO: JIS University
Three universities from Bengal have made it to a list of the best universities of India.
Jadavpur University (JU) has come fifth, followed by Calcutta University (CU) at No. 8, in The Week-Hansa Research Survey 2020. JIS University is the only private university from the state to have made the cut.
JU has consistently ranked as one of the country's top universities for many years.
"Our biggest plus is the high quality of research done by students and teachers. In most rankings, the few universities placed above JU are all centrally funded. As a state-funded institution, our finances are limited. Naturally, our expenditure per student is also very little. If we were ranked according to input and output per student, we would easily top every list," said Chiranjib Bhattacharjee, the pro-vice- chancellor of JU.
CU, one of the oldest universities in the country, has kept up with the times and improved its infrastructure.
"Our faculty is one of the best in the country. We have been attracting good students for over a century now. We have not only updated and upgraded our infrastructure but have some of the most sophisticated instruments in the country," said Debasis Das, the CU registrar.
Research is the focus at JIS University. The institute admits around 30 students per class for all its 50-odd courses across 10 departments. It does not take in more than 2,500 students in a year. All courses come with value-added options at no extra cost that offer training beyond the curriculum.
JIS has ranked 36th in the Private and Deemed Multidisciplinary Category in The Week-Hansa survey. It is at No. 76 in the overall list.
"Our aim is to make the university one of the top destinations for quality education and research for students across the country. We are in no rush to admit students in huge numbers. Instead, we want to draw meritorious students and participate in quality research. We already have 70 scholars and state-of-the-art research infrastructure," said Simarpreet Singh, director, JIS Group Educational Initiative. "Our university also has the highest research grant among private universities in the state."
---
Posted in: ABP Education